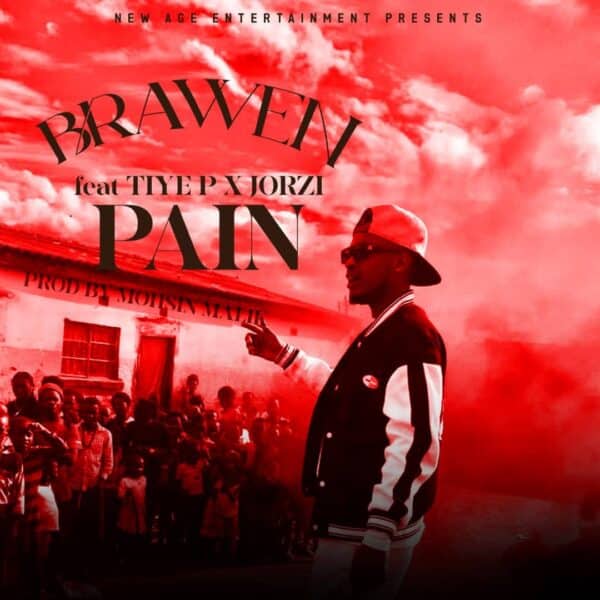 Brawen – Pain audio music Download
Super talented Zambian star, Brawen joined forces with Jorzi and Tiye P on this classic impressive masterpiece track which was aptly captioned, "Pain", and it's right here for your listening pleasure.
However, this beautifully crafted outstanding joint is a must for your playlist as we fast track it to you for your entertainment.
Stream Pain by Brawen below!!!
Brawen – Pain Lyrics
[VERSE 1]
They put him in a house to the victim
But I can never settle for a victim
12 years old nama big dream
12 years later nima big team
Ankala heavenly when hell is where they wished him
These days you cannot predict him
Uzaka disa ngausobela na system
They make sure nobody assisting
Responsibility dibili sinizanama
So apa nipeleka pa mall kamufana
Na shongolapo dolce & gabbana
Keve kamufana kalilila che cabana
I still shine monga milomo na Vaseline
Ma enemy bati tambala pama screen
Chila game yeni teya is a must win
I keep shit in monga pit latrine
Ti chilling'a with the ones muma skirts
Tima nkala naked ngati tili in the outskirts
Please step aside don't be stepping on my people
Envy inasiya sister wanga as a widow
Ngati uli pamunshe poipa napo paitana
Bapushina Pamozi but bakungo baitana
Njala ni disease yene tikungo dwalikana
Boza ni vovala vene tikungo valikana
[CHORUS]
I remember having no food on my table
Kuyesa vintu venzo kanga
Kuchinja njila wapeza bavala
And if I had the strength now
I tell it all to you now
But I let this pain speak for me every day of my life
I'mma let the pain preach
I'mma let the pain preach
I'mma let the pain preach
I'mma let the pain preach
I'mma let the pain preach
I'mma let the pain preach
I'mma let the pain preach