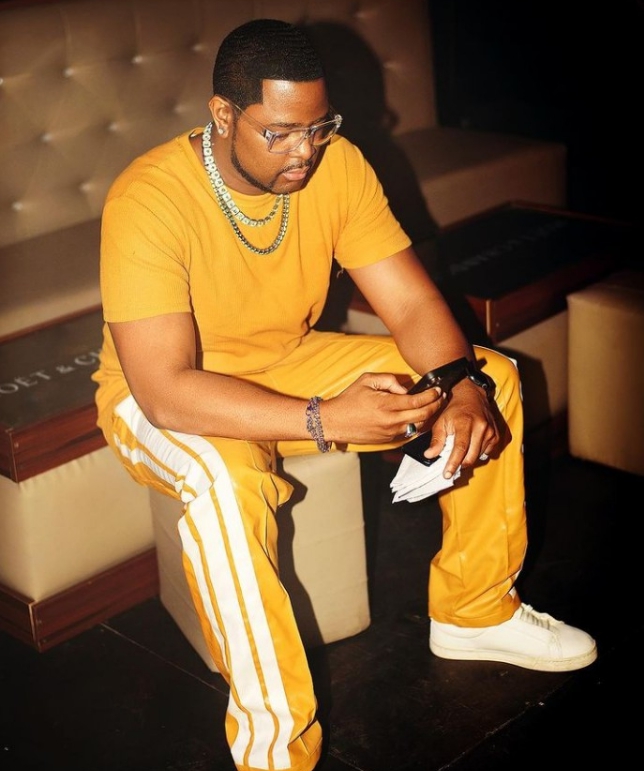 Photo Credit: Dj Xclusive IG.
Nigerian superstar disc jockey, Rotimi Alakija professionally known as DJ Xclusive, who was born on the 16th October, 1980, is a Nigerian talented disc jockey, record producer and recording act.
Looking into his early; Rotimi Alakija was born in England, UK to a Nigerian family. At some point in his life, his people decided to move back to Nigeria, where he pursue a high school education at King's College, Lagos State, Nigeria.
Rotimi Alakija moved back to the UK to study Physics and Computer Science at Reading University, where he earned a Bachelor's degree, and later on studied Financial Computing at Brunel University London.
The superstar DJ, Dj Xclusive started his professional career in 2003 by performing at various night clubs. During the course of his career, DJ Xclusive has performed with various world stars, like Ne-Yo, Rihanna, Mario Winans, Brick and Lace, Nas and many more.
At the Nigeria Entertainment Awards 2010, held in the United States, DJ Xclusive won World Best DJ.
You can check out his various DJ Mix and projects, stream and Download on several music platforms.
Recap;
Real Name
Rotimi Alakija
Sources of Income
Entertainment and Endorsements
Date of Birth
16 October 1980.
Country of Origin
Federal Republic of Nigeria
Net Worth
Over $500,000